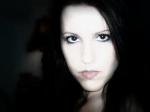 Just a small-town girl who revels in fighting the good fight... From the road of redemption, onward towards living a life of zen.
Subscribe to Blog Posts by this Member
Published 06/14/2010
Rating:



Something most people overlook and usually take for granted...
Published 12/4/2009
Rating:



What I've learned has given my Life new meaning... My Life now has Peace and a Purpose. Here from the book is a Daily Guide.